My house is new, my lighting – uninspiring. Who can feel cozy and at home with harsh white-light downlights that bring out every pimple, wrinkle and unflattering acne scar anyone ever had. I'd say they are on par with the light used by my local dentist. Ugh!
The right lighting can often make or break a decorating scheme, but who can afford the price of some of the best (and most beautiful) pendants lights on the market? Even the less expensive ones still run over a $100 (if you want anything other than a chinese paper lantern).
Luckily there are plenty of beautiful (and easy) DIY options available online. As I have yet to attempt one myself (although I have the materials, I swear I will do more with this string than just leaving it unopened in the drawer) I thought I would provide a round-up of some of the best for your inspiration.
1. Tetrabox Light Made from Recycled Drink Packaging - Enpundit
The website does not have a tutorial, per say, but they do show photos of the process and it seems really easy to follow.
2. Cocktail Umbrella Pendant Light – The 3 R's Blog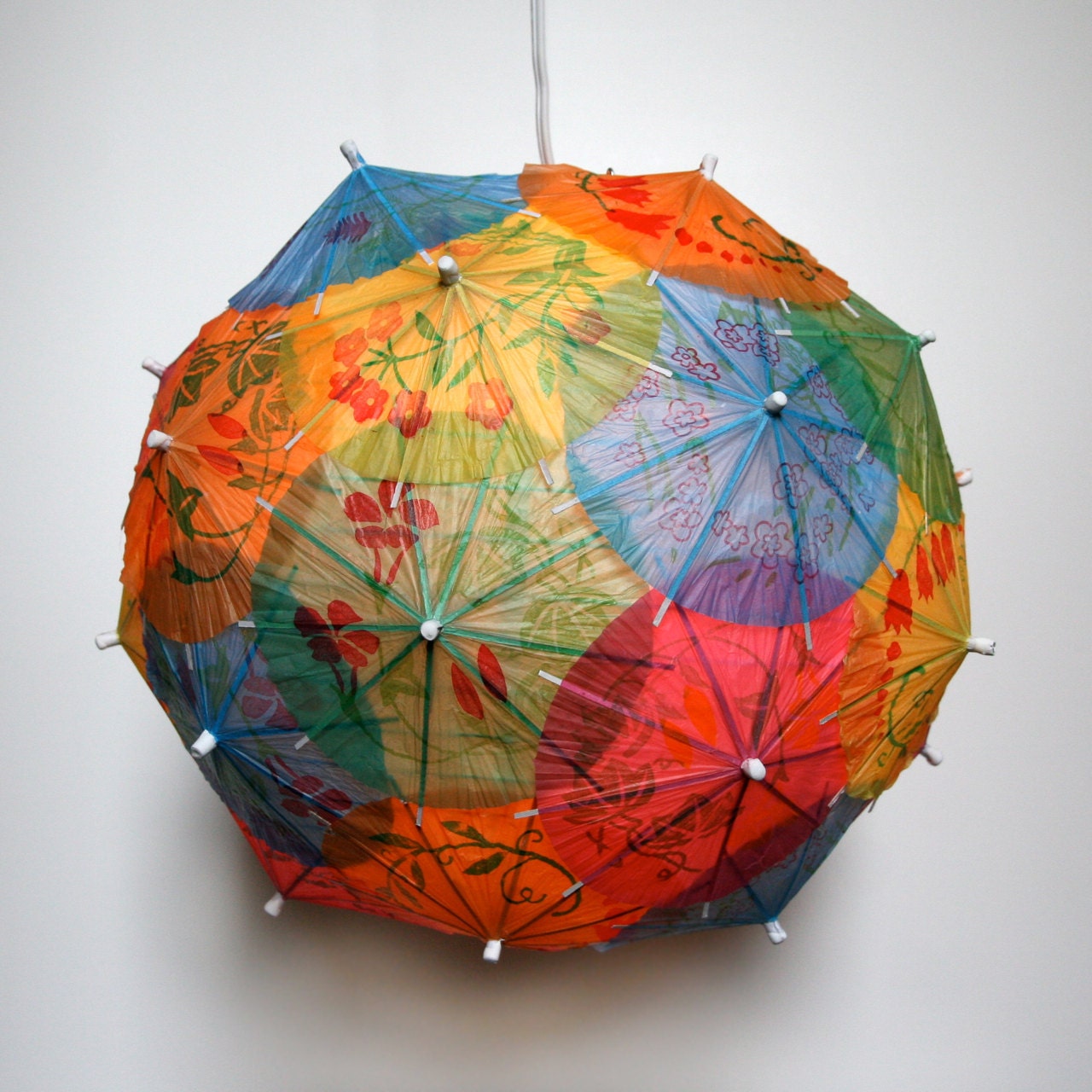 This one is actually available on Allison's Etsy Store (Zipper 8 Lighting) for purchase. You know…if you couldn't be bothered DIYing or anything *cough*
3. Paint Stir Stick Pendant Light – Enjoying the Simple things
4. Wire Orb (Orb-lando) - Hommemaker
A very comprehensive tutorial is given to help you achieve the look.
5. DIY Faceted Pendant Light - the 3 R's Blog
Allison (from the 3 R's) actually has a tonne of really cool, eco-friendly and inexpensive pendant light ideas, as well as a bunch of other awesome project ideas so head on over and check it out!
6. Paper Cup Pendant Light - Cut out and Keep
I have just found this website and I am in luuuurve. They have a mind-blowing array of craft projects so if you have a spare 5 mins (or a day…a week maybe?) then you must have a look!
7. Lace Doily Pendant Light - DosFamily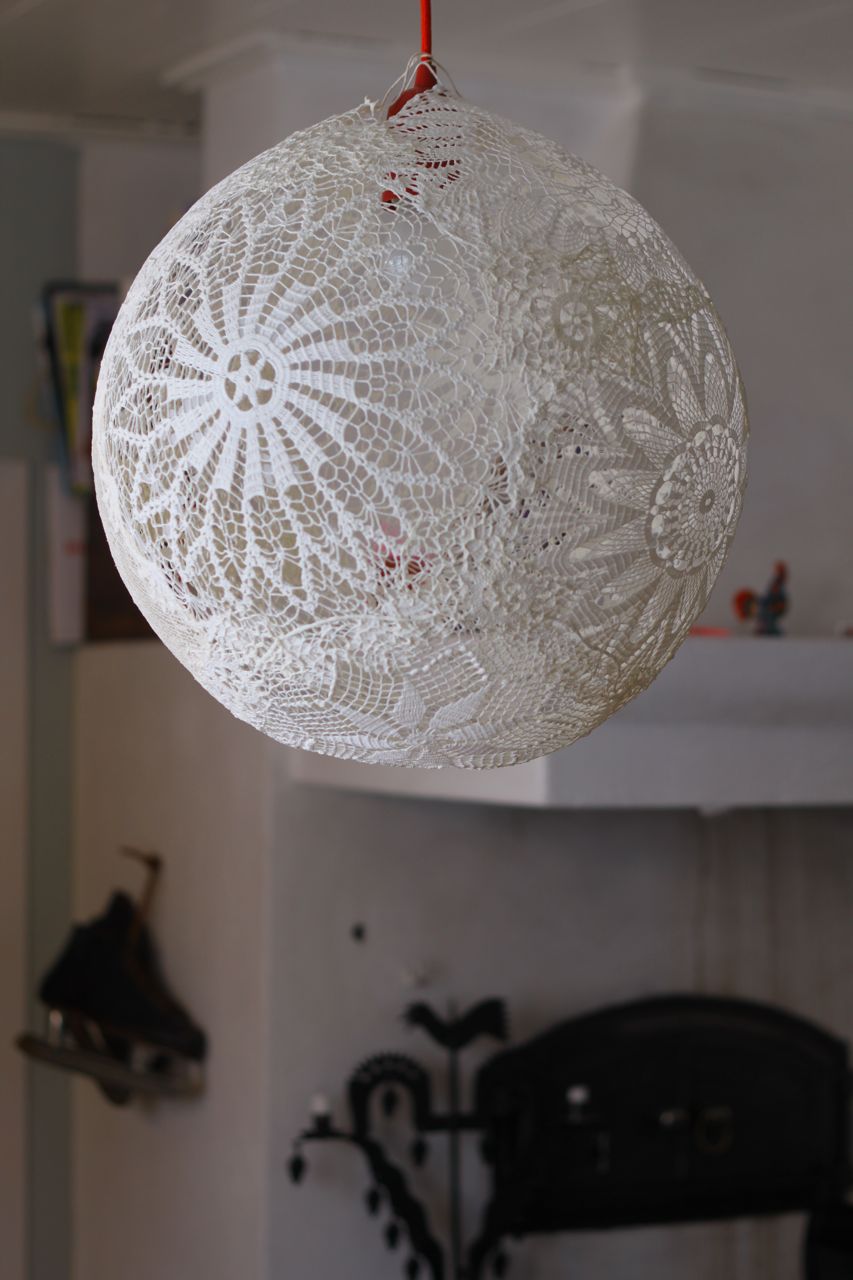 You know I thought it would be easier to find doilies for this project but it seems Grannies in QLD just around into that…
8. DIY Random Pendant Light - MadeByGirl
I am actually going to attempt this one as I think it will look awesome over my dining table. They retail for over $149 at Bunnings and lighting stores here in Australia but I'm sure I can do it for under $20 (I already have the string). Stay tuned for the results!
9. IKEA Hack – Mod Pendant Light - Man Made
Who doesn't love a good IKEA hack?
10. Hula Hoop Chandelier - Sarah with an H
Not really a pendant light, I know, but I thought it would be nice to finish with an outdoor option.
Are there any that I have missed? Have you attempted a DIY pendant light of your own? How did it work out? I'd love to see some of your projects here so feel free to submit them so others can be inspired by your brilliant artistry.
Related posts: